BIBLE TRUTH CHURCH
Stuarts Draft Virginia
We believe that there is only one God.

We believe that Jesus is the Son of God.

We believe in the present ministry of the Holy Spirit, who lives within and guides Christians so they are enabled to live Godly lives.
We believe in the power and effectiveness of prayer.
We believe in healing.
We believe in miracles.
We believe in the second coming of Jesus Christ.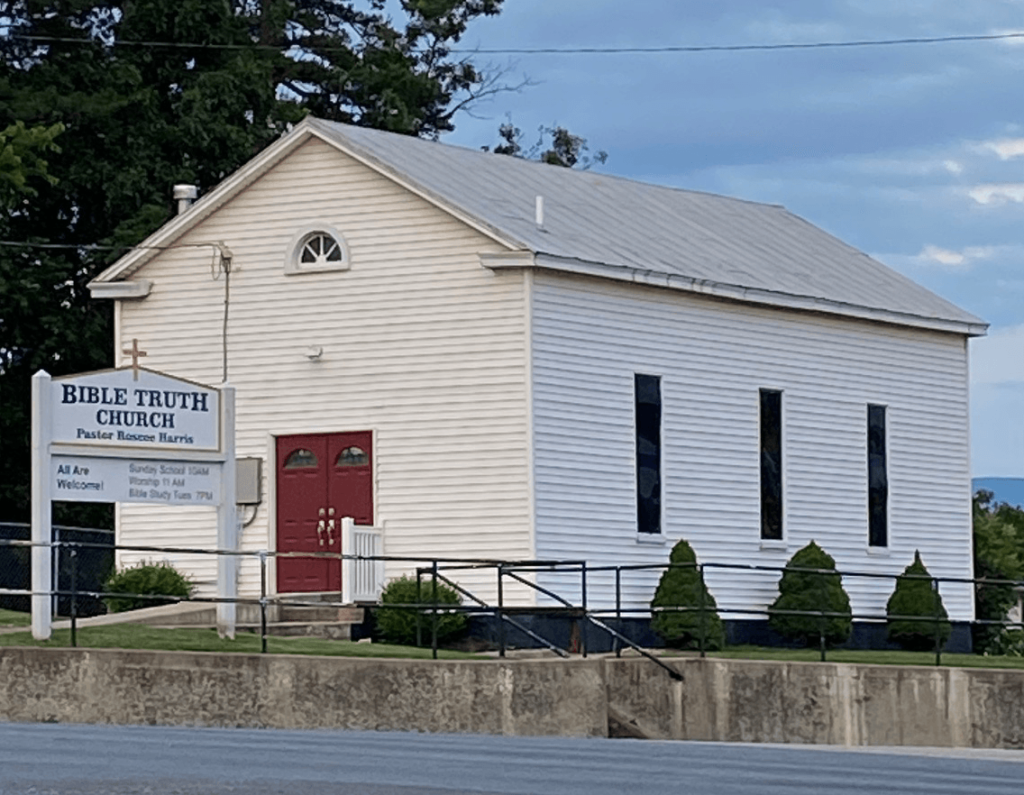 OUR MISSION
Our mission is to represent God the Father, Son, and the Holy Ghost.  Through way of life and positive service to our church, community, and the world in which we live, we will teach with holy Scriptures and life experiences for the improving of mankind and for preperation of the returning Christ.
01.
HELPING PEOPLE WHO NEED IT
02.
TEACHING CHILDREN TO LOVE GOD
03.
BRINGING COMMUNITY TOGETHER
Donate Securely Online to our New Church fund
GOD MULTIPLIES WHAT WE GIVE
Your donation will help us fulfill the vision God has given to this ministry. We're excited about the great work the Lord allows us to do. It's time to cross over to our new church home. Your donation will help purchase land, building materials, and labor costs. You can donate online or by sending donations to P.O. Box 841 Stuarts Draft Va 24477. Thank you for your support!
ABOUT OUR CHURCH
Bible Truth Church is a Christian Pentecostal church founded in 1986 by Pastor Roscoe, along with his wife Belinda and children. Bible Truth is a multicultural church that welcomes people of all ages and backgrounds.  Pastor Roscoe uses the Bible as a guide, tool, resource, and inspiration as he teaches the Church  to expect the best in our daily lives.
"For the Lord God is a sun and shield: the Lord will give grace and glory: no good thing will he withhold from them that walk uprightly."

‭‭Psalms‬ ‭84:11‬ ‭KJV‬‬
TUESDAY
Bible Study — 7:00pm
SUNDAY
Sunday School — 10:00am
Morning Worship — 11:00am
Friends and Family Day
Pastor / Church Anniversary
Men's Conference
Christmas Program
Holiday Dinner
Revivals
Church Outings
BIBLE OUTREACH
FREE BACK TO SCHOOL GIVEAWAY
FOOD GIVEAWAY 
PARTNERSHIP WITH VALLEY MISSION AND SALVATION ARMY